Team Rewind is proud to represent High Tech High North County
Competing in the FRC FIRST Inspires robotics program
C

reated by Dean Kamen on local and national level.
We are a FIRST Robotics Competition (FRC) team known as FRC 4419 Team Rewind. Our goal is to bring STEM-based experiences to a diverse group of 9-12 grade students, build a competition robot, win lots of awards and have FUN! ​
Our kids ages 12-18 from HTHNC and community schools compete to design and create extraordinary robotics utilizing skills in physics, mathematics, science, and technology. The skills learned today will propel these students into careers in engineering, manufacturing, programming and beyond. We express the FIRST philosophies of Gracious Professionalism and Coopertition through our Core Values:
Discovery
We explore new skills and ideas.
Impact
We apply what we learn to improve our world.
Teamwork
We are stronger when we work together.
Innovation
We use creativity and persistence to solve problems.
Inclusion
We respect each other and embrace our differences.
Fun
We enjoy and celebrate what we do!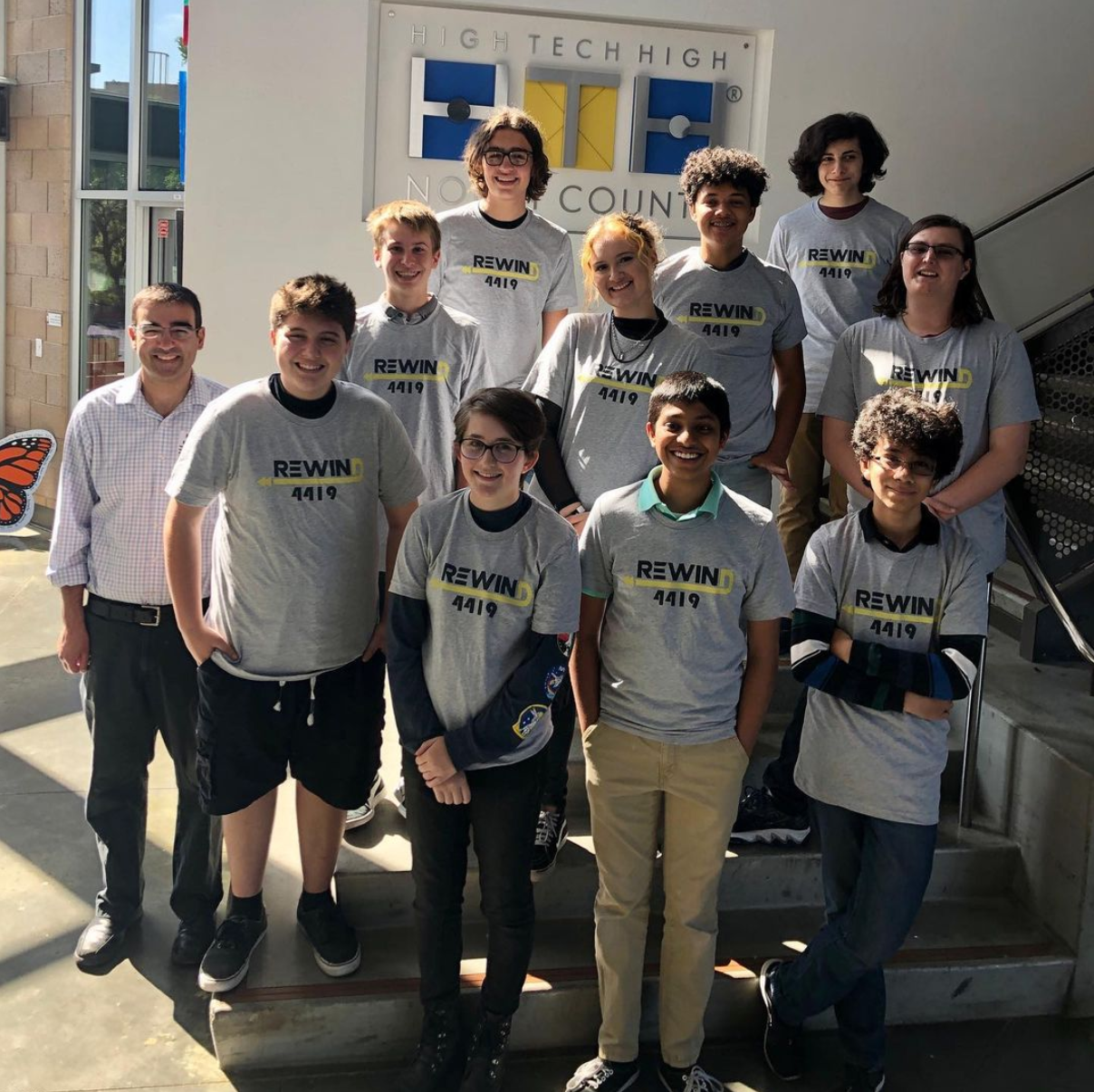 Team Rewind Robotics formed in 2020
Representing High tech High North County
Team Rewind of High Tech High North County was formed in 2020 and now has active members of all ages and mentors from all areas of expertise. Rewind has shown success and growth over the years past and is always working on reaching new heights.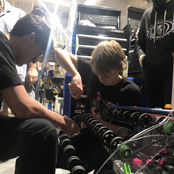 2023-2024 season
In CHARGED UP℠ presented by Haas, FIRST® Robotics Competition teams will prepare for a challenge that is fully charged to inspire your team to see the potential of energy storage in a new light. Watch the season kickoff January 7, 2023 for the game reveal.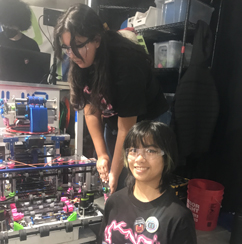 Ways to support​
There are many ways to support our endeavors, whether through donation of time, money or hardware, all assistance is greatly appreciated!


"… to transform our culture by creating a world where science and technology are celebrated and where young people dream of becoming science and technology leaders."





Address
1420 W San Marcos Blvd
San Marcos, CA 92078